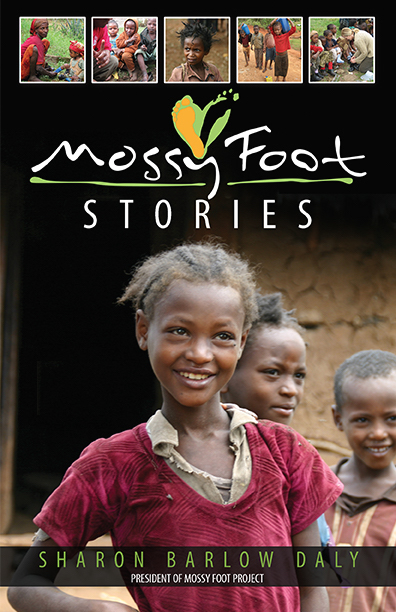 Mossy Foot Stories
We are also excited to announce our first book!  Mossy Foot Stories is a collection of patient stories demonstrating how the treatment offered by Mossy Foot Project has brought men, women, and children from misery and ostracism to restoration and wholeness.
We're sure you will enjoy this opportunity to read these detailed accounts of special individuals who have been touched through your partnership with us.
You can purchase the book at Amazon in either print or Kindle format. And if you purchase through Amazon Smile by clicking the logo below, Amazon donates an extra percentage back to us. 
The e-book will also be available for  iTunes, Google books, and Kobo books on their sites.
This collection of stories reflects the legacy of  Dr. Nathan Barlow and the continuing work of the Mossy Foot Project, which he founded. All proceeds from the sale of this book will go to support the operational cost of continuing to serve mossy foot patients in Ethiopia.
Please share this book with others who you think might like to know more about what we do. And if the book touches your heart, consider writing a review on one of the sites where it is sold recommending it to others.