Dr. Nathan Barlow
Nathan Barlow and his wife, Doris, with their son and three daughters, arrived in Ethiopia in 1945 to revitalize a hospital in Soddo. Dr. Barlow was the only doctor for almost one million people and he used his medical skills to serve all who came.
During his years in Ethiopia, Dr. Barlow worked closely with the Ministry of Health, training medical workers and establishing rural clinics, setting up an inoculation program, identifying epidemics and treating them, even traveling by mule or foot to remote areas.
Dr. Barlow often worked  around the clock. He began hospital rounds at 6:30 am, accompanied by his medical trainees. He carried a full surgical load, saw patients in the clinic, provided training for workers, and visited the leper colony in Shashamane once a month, in addition to contacting donors and keeping the hospital supplied with equipment and medicine.
However, Dr Barlow was far more than a medical doctor: he introduced agricultural methods, taught hygiene, and helped to eradicate hyenas who endangered small children. He served in Ethiopia until forced out in 1977 when the communists took over. While waiting to return, he served in Niger, Kenya, Zaire, and Central African Republic. He and his wife eventually returned to the US, where Doris died.
Beginning of the Mossy Foot Project
Dr. Barlow returned to Soddo in 1997. Still filled with a passion for the neglected, Dr. Barlow decided to focus his efforts on the treatment and prevention of mossy foot disease and began the Mossy Foot Project while he was in Ethiopia in 1997. Read a history of the early days of the project here.
As early as the 1950's, he had  been involved in the study and treatment of mossy foot disease. One of his first mossy foot patients could no longer walk and dragged herself painfully to the hospital over the course of three days to seek help. However, at that time, because of the scope and demands of his medical work, he was not able to focus on mossy foot treatment.
Dr. Barlow continued to work and serve in Ethiopia until a few months before his death in 2004 at the age of 91. For his many contributions and years of service, he was inducted into the Medical Hall of Fame in 2009. Today his work continues and is supported in the United States by his daughter and grandson, Sharon and Kevin Daly.
Dr. Barlow's Crazy Love for Ethiopia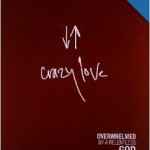 Francis Chan, noted speaker and author, featured the following story about Dr. Barlow that reveals much about his character and his devotion to serving the people of Ethiopia in his book Crazy Love, pp. 148-149.
A medical doctor who utilized his skills in Ethiopia for more than 60 years, Nathan Barlow dedicated his life to helping people with mossy foot. Mossy foot is a debilitating condition [that] causes swelling and ulcers in the feet and lower legs. The subsequent deformity and secondary infections makes people with mossy foot social outcasts equivalent to lepers.

I met Nathan shortly before he died when his daughter brought him to her home from Ethiopia after his health started to fail. After only a few weeks, he couldn't handle being in the States. The people he loved were still in Ethiopia, so his daughter flew him back home so he could spend his last days there.

Once, Nathan got a toothache and had to fly away from his work to get medical attention. Nathan told the dentist he didn't ever want to leave his work for the sake of his teeth again, so he had the dentist pull out all of his teeth and give him false ones.

This amazing man was the first to help these outcasts, and he spent his life doing it. Yet no one really knew about him. It surprised me that he would faithfully serve for so many years, despite minimal recognition.
Learn More about Dr. Barlow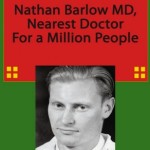 Purchase this book about Dr. Barlow's early life in Ethiopia written by his daughter Lois Merritt. The book is available from Amazon.
Read this story from Letters from the Uttermost Parts of the Earth, a collection of letters written by Ed and Edna Ratzliff, fellow SIM missionaries in the Soddo region.
Read this story told by one of his colleagues in Ethiopia of how Dr. Barlow used his own blood to save some Mursi tribesmen.
Read a brief history of the Mossy Foot Project written by Amsalua Mekonen, a young woman who was the first person employed by Dr. Barlow when he returned to Ethiopia to found the Mossy Foot Project in 1997.
Read a brief biography from this website or on the Medical Missions Hall of Fame site.
View a short video of his life story.

View a video of Dr. Barlow's posthumous induction into the Medical Hall of Fame in 2009.